Overhead
Dimensions: Console width between sun visors 6 7/8" Length 13 1/2" Depth @ rear 4"Width @ rear 6 7/8". Console is constructed of hand laid fiberglass which is easily cut with a jig saw for installation of gauges and switches. The console can be attached to the roof securing in place.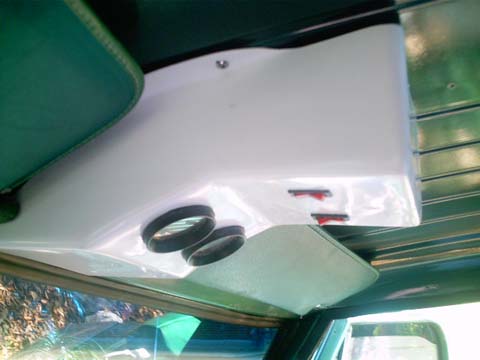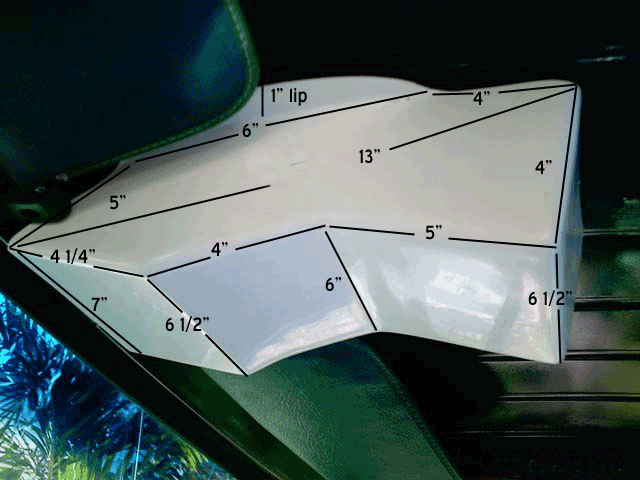 Display shown in 71 Chevy pick up. Price: $85.00 Shipping and handling: $10.00 (Usually ships within 24 hours (Mon. - Fri.)

USPS Mail delivery continental USA. email for other locations.
© Copyright 2014 Classsic Truck Consoles. All Rights Reserved.